Porto is Portugal's second largest city. It has an approximated population of over 1.3 concentrated along its metropolitan area. The city is located in the Northern part of Portugal. It's one of the oldest cities in the entire part of Europe. Before becoming a city, it was under the Roman Empire. The city is a historic one having hosted the 1960 Grand Prix as well as home to the oldest Cathedral-Oporto Cathedral. Porto has been named as Portugal's top 3 livable cities due to its cool climate, good infrastructure and historic tourist attractions. It's due to this that so many tourists and visitors opt to spend their time at hotels in Porto during their stay. Here is the list of 2 star hotels in porto:
Grande Hotel De Paris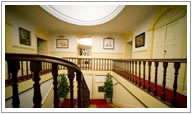 Grande Hotel is located 440 yards away from the main train station. It has 45 rooms all of which have an elegant antique décor in the rooms and on the balconies. Each of the room is connected to Wi-Fi internet and has its own bathroom. Every morning, a buffet breakfast is served with an inclusion of cold meat and fresh fruits. The hotel has its own bar and lounges where guests can relax. Laundry and baggage services are taken care of by the hotel at n extra cost. For a night stay, €55 is charged for a single room, €60 for double or twin, €85 for triple and €110 for a family room.
Hotel Ibis Porto Centro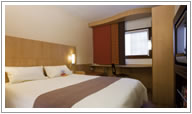 Ibis Porto Centro is one of the few 2 star hotels in Porto. It is located at the heart of Porto and only a few minutes away from the train station. With a total of 77 rooms, all are have modern facilities such as Wi-Fi internet access and air conditioners. Refreshments and cocktails are served at the hotel's bar-rendez Vous. If your reason for visiting the city is to explore the historic center, the hotel is the most convenient for you. €55 is charged for a one night stay at the hotel's non-smoking room for two.
Hotel Malaposta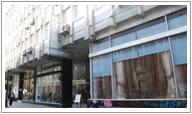 Malaposta hotel is located at Porto's old town. It takes a 10 minute walk to get to the National Museum of Soares dos Reis. In total, it has 38 rooms all of which have their own private bathrooms, a satellite TV and an air conditioning system. Breakfast is served every morning at the bar alongside other beverages. Free parking is provided to Malaposta hotel guests over the weekends. The train station is only 2 blocks away from the hotel. €35 is charged per night at the hotel's twin room, €30 for a single room and €45 for a triple room.
Hotel Ibis Porto S. Joao
4 miles from the Exponor Exhibition Center you will find another of the most elegant hotels in Porto. It's strategically located near the airport, beaches and the city center. Outdoor parking is also offered for free. Ibis Porto S. Joao hotel has 4 conference rooms for holding meetings as well. Its snack bar operates all day and night long-an ideal place to relax. Take note that all hotel premises are non-smoking zones. In total, it has 100 rooms all of which-both single and standard rooms cost €49 per night.
Hospedaria Monte Sinai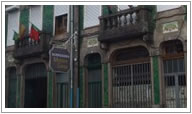 Hospedaria Monte Sinai is a 2 star hotel is located within a traditional building. With a total of 18 rooms, it has all of its interior walls white washed and decorated with antique furnishings. Each room has its own private bathroom with a shower and a Television set. From the hotel, you can easily access the Gothic Porto Cathedral, major shopping centers and all of the city's amazing sights and sceneries. Charges for a one night stay in a double room for two costs €25, €20 if its for a single occupancy and €30 for a triple room.