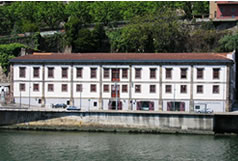 The city of Porto may not be host to many major museums but it does however provide a selection of its own kind. This coastal city has some nice museums and also a range of amazing art galleries that anyone visiting there can check. Among the best galleries in Porto is the Museu Nacional Soares dos Reis which is located in the Palacio das Carrances. This area is to the west of Cordoaria, along the Rua Dom Manuel II.
Visitors are treated with a wide range of art works, both local and international. Its extensive collection includes historical Neolithic carvings and some contemporary pieces of art from the 20th century. One can also check out the Porto's Museum of Contemporary art, also known as the Museu de Arte Contemporanea. The museum has a variety of modern art with its pieces being well displayed.
It does not end there as one can also head to the popular Port Wine Museum which is situated by the river hence giving visitors a nice treat. There are a lot of interactive exhibits that one can get to see when there. Museu do Carro Electrico is another one and it is located close to River Douro. Here, one can find a range of nicely restored vintage trams and also get to learn more about the existing Porto's tramlines. Admission to this museum comes with a free Andante Transport card, which can use to ride trams, buses, the metro and even the funicular railway. For one to use the card for these services, they have to charge it when required to.
Other Porto museums and art galleries include Portuguese photography Centre in Campo Martines da Patria and Meseu Romantico found in Rua Entre Quintas 220. The fact that Porto is not a famous place when it comes to museums does not mean that you cannot get some nice places to check out once there. You can learn a lot about the rich Portuguese history by checking out some of these museums.