Porto is located in Portugal and it is the second largest in this country. Within 15 parishes, there are more than 220,000 inhabitants. It is also the second largest urban region in this country. Porto is located along Douro River Estuary in the northern part of Portugal. Porto falls among the oldest European centers in the world, this saw it registered by UNESCO in 1996 as a world heritage site. Being an oldest city and having been recognized by UNESCO, Porto has so far proved to be a center of tourism activities. From there many sites available such as Invicta Filmes studios, museums, concert halls, art galleries, cinemas, theaters among others. Here is the list of 4 star hotels in porto:
Hotel Teatro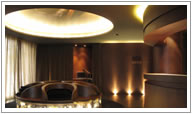 Hotel Teatro is a 4 star hotel in Porto. It is located on Rua Sa Da Bandeira 84, Santa IIdefonse, 4000-427 Porto, which is in the heart of this city. There are 74 rooms in this hotel, which offers a modern and individual design. The rooms are spacious having air conditioning, elevator, heating, baggage storage. There is a terrace where you can relax after daily activities. The rooms are non-smoking though there are public as well as private spaces for this purpose. There is free internet courtesy of Wi-Fi. A single night in tribune room inclusive of buffet breakfast will cost €218 for a single occupant.
Axis Porto Business & Spa Hotel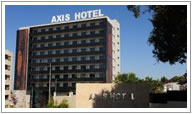 Beside Porto university campus, there is Axis Porto hotel. This is hotel is just 2 miles away from the world heritage center. There are 145 rooms that feature satellite TV, air conditioning, minibars and balconies. The modern spa center is well equipped with a sauna, dynamic pool, Turkish shower and baths where you can relax as you receive a massage. This hotel's restaurant offers Italian as well as international cuisine and you can also have a drink and relax in the terrace bar. This hotel is commuter convenient in that it is only 665 yards from the subway metro station and 15 minutes drive from the airport. Two nights in a junior suite with breakfast included will cost € 260.
Bessa Hotel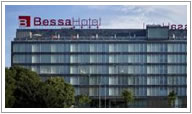 Staying for three nights in a promo room in Bessa hotel will cost you €173. There are 109 rooms in this hotel that are designed with modern decorations to give a contemporary style. There are spacious suites that have large terrace balconies. The rooms also have luxury bathrooms fully equipped with necessary amenities. The fantastic restaurant is open on daily basis where you cab get Iberian cuisine as well as afternoon tapas. You can enjoy the Porto's sun you sip your drink at the terrace. This hotel is located in Boavista district, which is in the center of Porto. While in this 4 star hotel, you can visit the Bessa stadium, Serralves museum, Casa Da Musica and City Park with ease.
Pestana Porto Hotel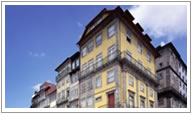 Pestana hotel is 4 star hotel in Porto located on the banks of Duoro river. It also acts as Porto's historic quarter. It has a total of 48 rooms that are spacious enough to accommodate the number of guest that you have. The rooms are air conditioned, soundproofed, heating and have an elevator as well as baggage storage. This hotel is ideal for disabled guest as well as gay friendly. There is a restaurant that serves local dishes as well as wines. For information on local tourist sites, you can get 24 hour consultation from the reception desk. Two nights in a deluxe double room that has river view, it will cost € 312 with breakfast included.
Eurostars Das Artes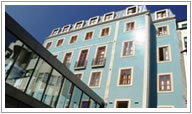 Situated on Rua Do Rosario 160, Cedofeita, 04050 Porto is Eurostars Das Artes hotel. This is a 4 star hotel in Porto that has 89 rooms. It is partly housed in a modern building and partly in a historic palace; this hotel offers design conscious accommodation to the guest where rotating art exhibitions can be seen. The rooms are magnificently furnished and have hard wood floors. There is free internet, Satellite TV, air conditioning as well as cleaning services. Buffet breakfast can be served in bed upon request. Cultural institutions are 5 minutes walk away. Two nights in a double room with an extra bed will cost €246 inclusive of breakfast.